Swan, of Manchester, N.H., sued Schiff in 2002, and wrote letters to President Bush and the IRS saying he believed the government let Schiff stay in business so tax authorities could go after more average Americans.

Swan was convicted in February in New Hampshire of 18 tax law violations, and faces up to 54 years and a $4.5 million fine when he is sentenced May 19.

Schiff, who owns Freedom Books in Las Vegas, said Swan was responsible for his own problems.

"He claimed he got into trouble because of following my procedures," Schiff said. "But he owed the government money before he read my books."

Schiff contends the payment of federal income taxes is voluntary and the collection of taxes is illegal.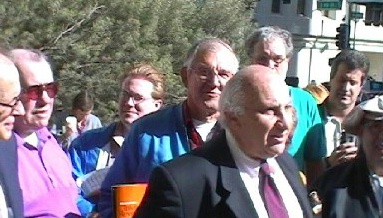 Federal judge tosses out civil case against Vegas tax protester

ASSOCIATED PRESS

MARCH 30 2004

LAS VEGAS (AP) - A federal judge has dismissed a $7 million civil lawsuit against Irwin Schiff, an income tax protester indicted by the IRS for failing to pay taxes. 

U.S. District Judge James C. Mahan ruled Monday that Steven Swan, a tax preparer who promoted Schiff's theories, had no claim against Schiff for fraud and misrepresentation.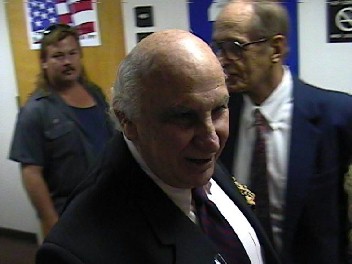 Federal prosecutors argue Schiff is advising people how to break laws and exposing them to prosecution if they follow his advise.

Last week Schiff and two associates, Cynthia Neun and Lawrence Cohen, were charged with aiding and assisting in the preparation and filing of thousands of fraudulent tax returns. Schiff will be arraigned April 14 in federal court in Las Vegas.

He said Tuesday he plans to file four motions in federal court to prevent the government from prosecuting people for not paying income tax.