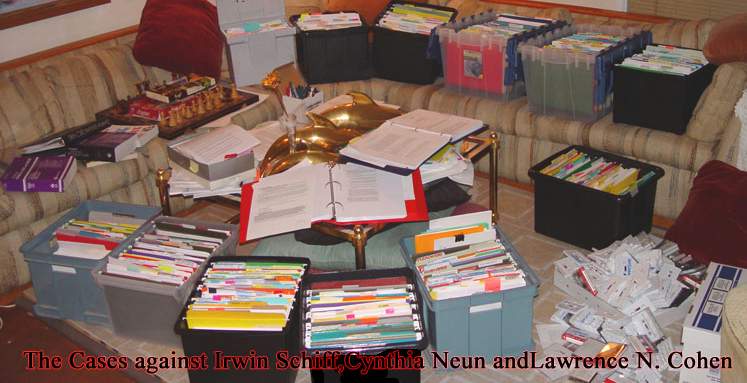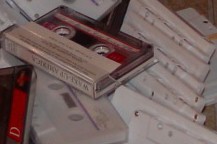 DO YOU THINK THE GOVERNMENT WILL ALLOW US TO ENTER OUR EVIDENCE?

WE HAVE SUPPORTING DOCUMENTS AND AUDIO TAPES THAT PROVE THE GOVERNMENT HAD MORE THAN 200 OPPORTUNITIES TO TELL US THAT WE WERE DOING SOMETHING WRONG, OR GIVE US A WARNING, A LETTER, A POST CARD... or something!

I've been at the IRS office in front of appeals officers over 200 times and not once did they ever say to me that I was wrong. They never even gave me a

warning. They were actually quite nice to me. They were just as much at fault as I was if there was any wrong-

doing since they never once told me I was in error and allowed it to continue for over 5 years.  They knew about the zero return for 13 years. Why did they keep issuing the refund checks?  Does collusion come to mind? Cindy

The federal judiciary routinely (illegally) overides the Constitution, the intent of Congress and the laws of the land. They make up the laws as they go, from the bench. They mis-state, mis-lead and manipulate the facts and mis-instruct the juries when it comes to the law and their duty as jurors.

The government enjoys the privelege of having the black robes (also government employees) to do their bidding. Judges submit to the whims of the government prosecutors because they are their masters. Just look at the Joe Banister case, Lynne Meredith's and Richard Simkanin's. Talk about a scam! The government did not allow them to enter their evidence. (Notice I didn't say the judge didn't allow them). How can there be any justice with these tactics? There no longer is such a thing as due process. We must fight them with everything we've got to get it back.

I never gave up any of my rights. Did you? As a matter of fact, I invoke my rights and I will not waive a single one!

We're not taking this lying down. We've got the laws on our side, and no matter what the outcome, we know the truth and we will continue to fight for it.

Your moral support and standing with us on April 14th 2004 at our arraignment is very important and will show the government that we are wise to their star chamber courts and that we are watching them and spreading the word. We're taking down names, and we're not going to let them get away with it. Come stand with us on April 14th.

Lloyd D. George United States District Court

333 Las Vegas Boulevard South

Las Vegas, NV. 89101